Jeepney is the most popular public transportation in the Philippines thus it is hailed as the "King of the Road". The Americans left their military jeeps to the Filipinos after World War II which the Filipinos stripped down and altered so as to accommodate more passengers hence, the jeepneys were born.
When we were still in the province, my Dad used to modify owner type jeeps and handcraft them into passenger jeepneys. The owners then accessorize them with colorful flamboyant decorations. Here in the Metro, jeepneys are not as heavily decorated as those in the province but both are overly crowded. The jeepney drivers make the 22-seater as 24, the 20-seater as 22, and so on and so forth, for them to have greater earnings at the end of the day.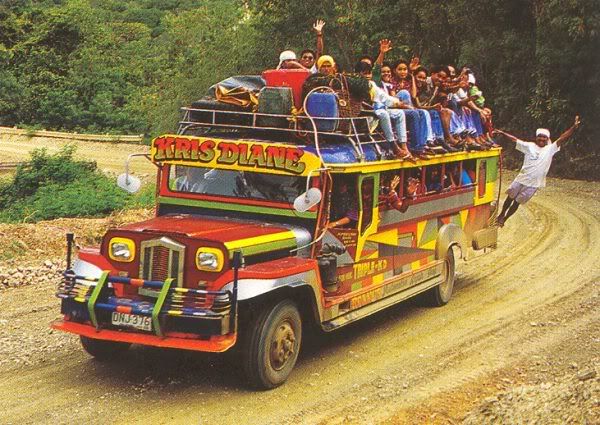 There are also nearly dilapidated jeepneys that should be in junk that are still choking the roads because for the drivers earnings are far more important than their passengers' comfort. I can't blame them though because it's their means to feed their family.
What I hate are the jeepneys with loud air horns and music that gives my butt some bouncing. These are common here in our place…with route "Cubao-Montalban". Yes, they are the King of the Roads here. Before you ride these kinds of jeepneys, also known as "patok", you might want to insert earplugs first or else you'll be deaf by the time you reach your destination. And if you are not lucky enough, you can ride one with daredevil driver that will get you off in the middle of the highway with a kinky hair even if you have used the best hair conditioner.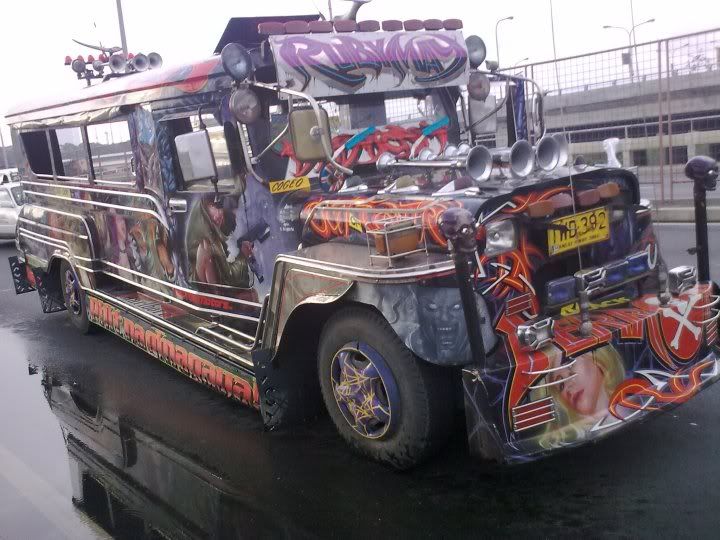 Those are the downsides. But yes, of course, riding the King of the Road also has advantages. That is why even if I can afford to ride a taxi I still prefer the jeepney because I feel safer in it with other passengers than riding a taxi alone plus, taxis are hard to get. I can also take the FX ride but most of the time they are already full before they reach our place while the jeepneys are available 24/7. Besides it is the cheapest means of transportation, with Php8 ($0.19) for the first five kilometers plus Php1 ($.02) for every succeeding kilometer. I am commuting in jeepneys since time immemorial and all I can say is it is enjoyable to ride this King of the Road despite of its downsides.